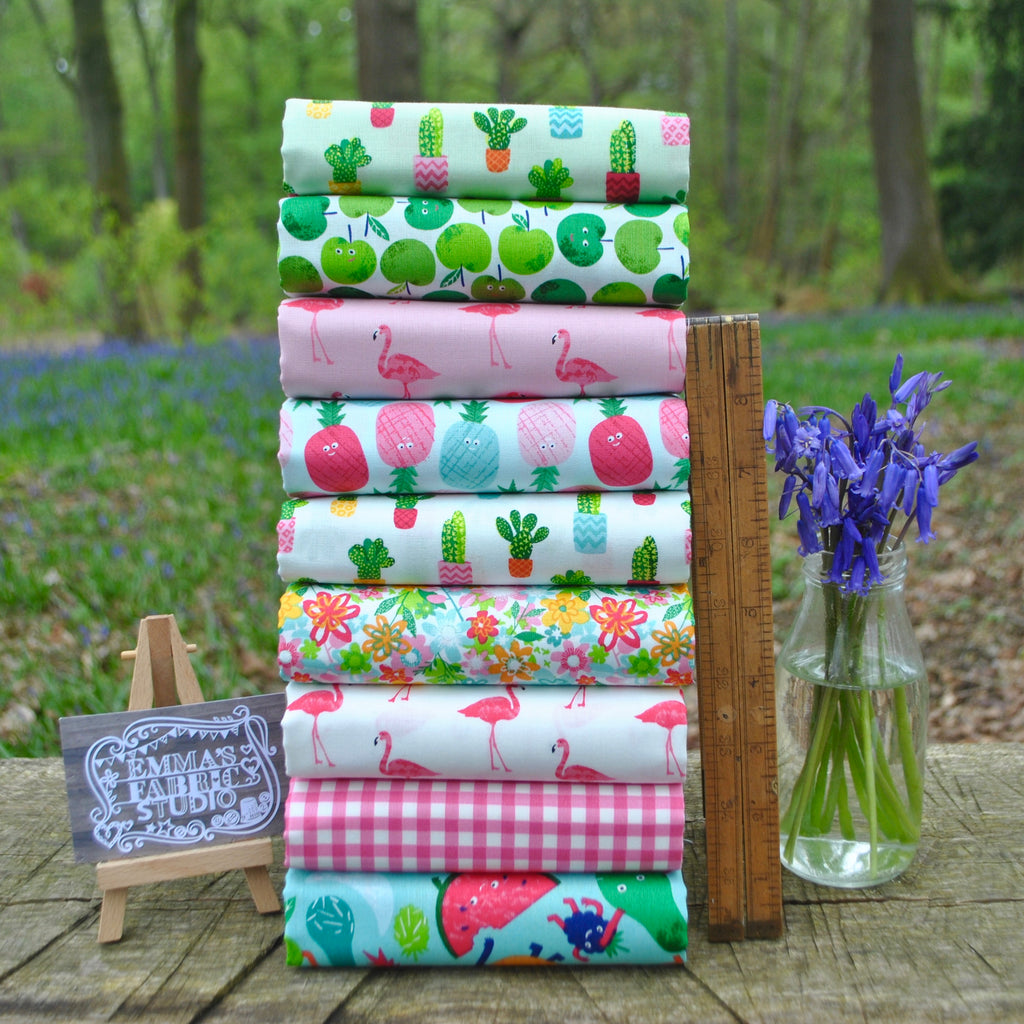 The 'Darcie' Fat Quarter Bundle - Fruity Friends - Makower UK
Price From: Sold Out
The 'Darcie' fabric bundle comprises 9 fat quarters of fabric from the 'Fruity Friends' range from Makower UK.
There's a selection of cute and quirky prints to be found in this bundle. From cacti and succulents to pineapples, flamingos to florals - it's a feast of colourful fun! Buy these 9 prints together in this fat quarter bundle and receive them at a discounted price.
As usual, these fabrics are 100% cotton.
PLEASE NOTE that the pink gingham has now sold out and has been replaced with a green gingham which blends beautifully with these prints.